New Year with Robert K Kirkland: Topic you won't want to miss!
Date:
Tuesday, February 8, 2022
Location:
Vineyards Country Club
Speaker:
Robert K. Kirkland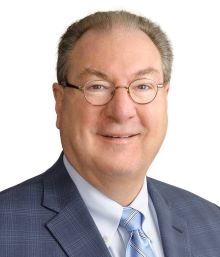 Please join us for our first of 2022 Speakers Meeting at the Vineyards. Please come to welcome our speaker, Robert K. Kirkland as he speaks on his topic:
THE SECURE ("SETTING EVERY COMMUNITY UP FOR RETIREMENT ENHANCEMENT" OR "SENDING EVERYONE COWERING UNDER REDUCED EXPECTATIONS") ACT AND OTHER RECENT DEVELOPMENTS IN ESTATE PLANNING FOR RETIREMENT ASSETS
Discussing: "Effective on January 1, 2020 (with a few minor exceptions), the Secure Act brought a sea of change in estate planning for retirement benefits. This presentation will cover the latest developments with respect to the SECURE Act and other recent happenings on this area"
To RSVP, click the button below and please choose your entree option.
Related Document(s):